SLC 2016 Featured in Thaimoli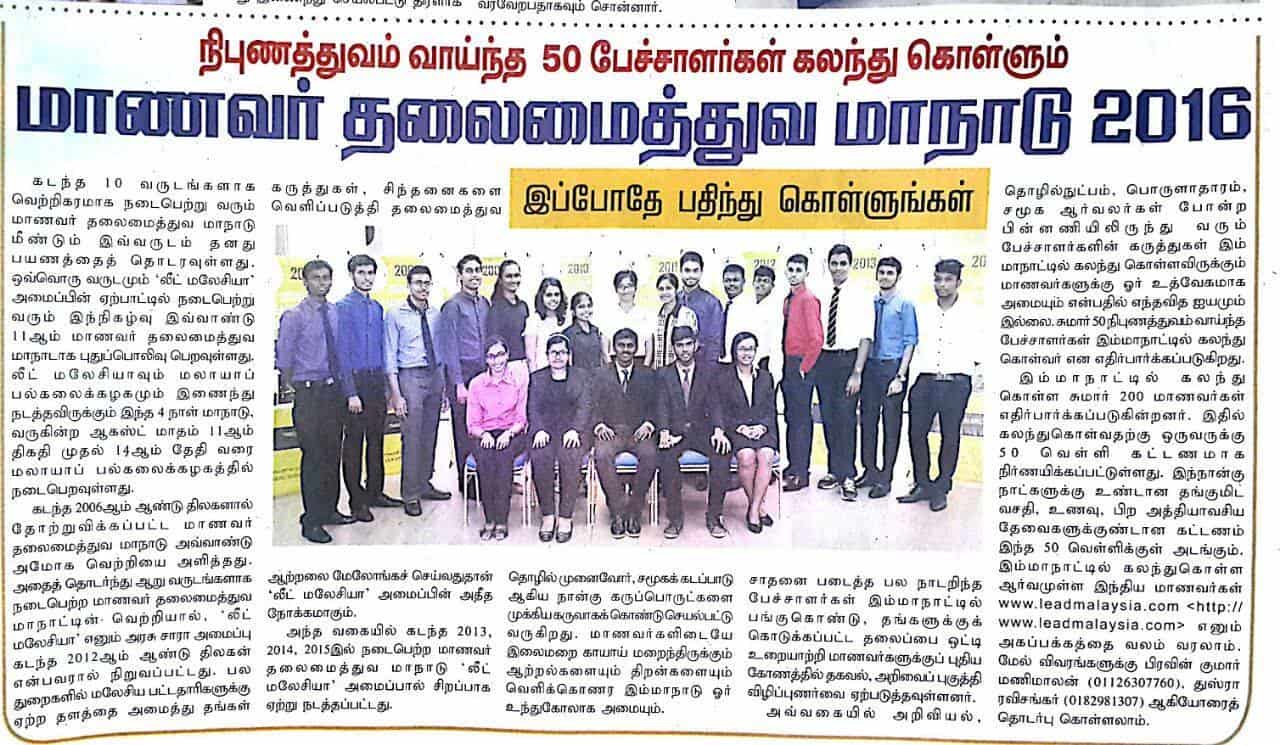 SLC 2016 came out on Thaimoli Daily!!!
A great article about Student Leadership Convention 2016 was released in the newspaper!!

Check us out and quickly reserve your seat for our convention on 11th-14th August 2016, mark the dates in your calendar!!
For more information, visit our page.
For further information, contact us at 010-226 5947 (Reynuga) / 016-227 5947 (Joycelin Clare).