SLC 2016 Featured in Tamil Nesan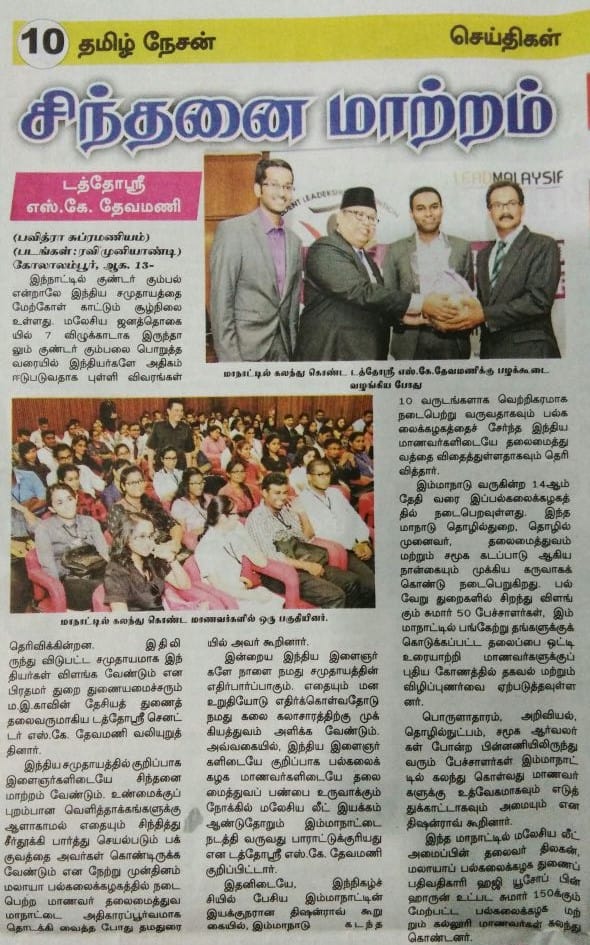 Recently, TAMIL NESAN published an article on our convention, SLC 2016.

The convention was proudly officiated by YB SENATOR DATO SRI SK DEVAMANY on 11th of August in University of Malaya.
The convention which was attended by 150 delegates has certainly achieved it's goal to change the mindset of youth to break their barriers.