SLC 2016 Featured in Tamil Malar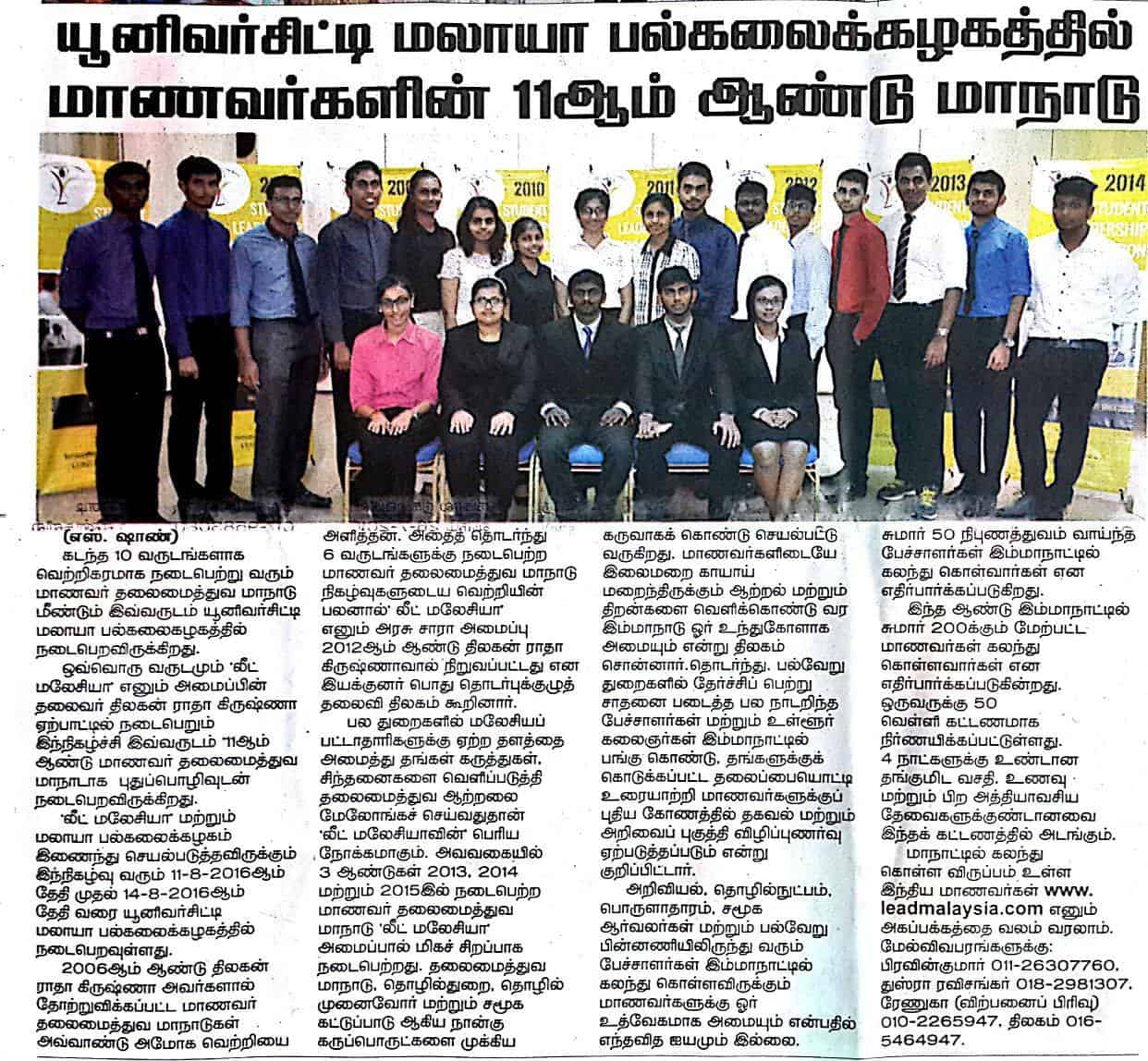 Good day everyone !!!
SLC 2016 was published in Tamil Malar Daily newspaper. Our 11th year convention is around the corner. Hurry up and grab your seat for SLC 2016 to enhance your leadership qualities and build network with delegates all over Malaysia.

And many more exciting sessions to come … Don't miss it.
What are you still waiting for?? Register now and secure your seat.
For more information, visit our page.
Contact us at 010-226 5947 (Reynuga) / 016-227 5947 (Joycelin Clare).