Public Sector My Choice Covered in Thaimoli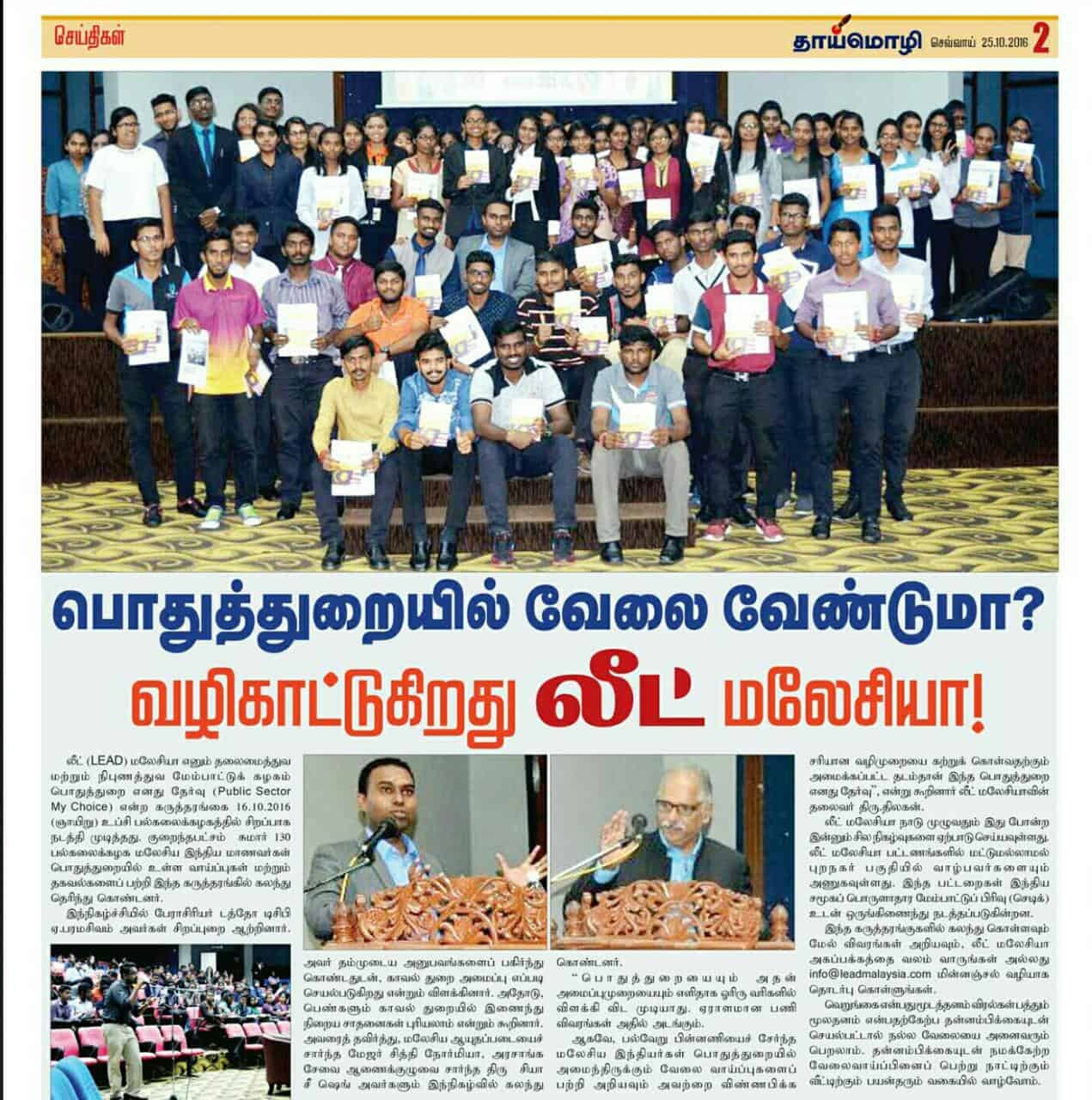 LEAD Malaysia's "Public Sector My Choice" event held on 16th October 2016 (Sunday), in UPSI,Tanjung Malim, was covered in the local tamil newspaper, Thaimoli today.
Public Sector My Choice is designed to provide advice and guidance for Malaysian Indians from different backgrounds on getting through the right channels and application processes for jobs at various levels in public sector organisations.
Email us at info@leadmalaysia.com for further information on our upcoming events.