Lead Malaysia collaboration with MACC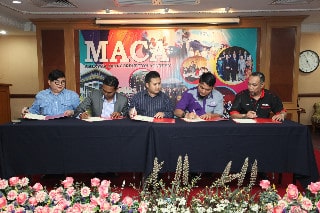 The Malaysian Anti Corruption Commission (MACC) with the collaboration of Alumni Sekretariat Pencegahan Rasuah (ASPeRa) has organized a Round Table Discussion and Signing Ceremony on anti-corruption issues and integrity at the Dewan Tun Ismail, Akademi Pencegahan Rasuah Malaysia (MACA).
The event is jointly attended by 50 delegates which consist of members from ASPeRa itself and few other youth organization such as Leadership Professionalism Development Society of Malaysia (Lead Malaysia), Alumni Roundtable Malaysia and Youth Empowerment Malaysia.
For further reading, please click here.